Présentation d'un projet client : Travel & Food
Cet article est libre d'accès pour tous grâce à la générosité des abonnés de Mindsers Blog qui soutiennent notre blog indépendant. Si vous appréciez le contenu que je propose, je vous invite à vous abonner dès aujourd'hui.
Travel & Food est un blog traitant de cuisine, de voyage et plus récemment de bébé.
J'ai travaillé avec l'auteur (c'est ma femme) de ce blog pour développer un nouveau thème qui lui correspond mieux. Le résultat est un design épuré, simplifié, améliorant la lecture, mais restant tout de même dans le thème vaste de la cuisine et du voyage.
Je vous invite à aller faire un tour sur https://travel-and-food.com pour tester par vous-même. Vous pouvez me faire vos retours sur Twitter (@MindsersCodes), si vous trouvez des coquilles.
Sinon je vous mets aussi quelques captures d'écran.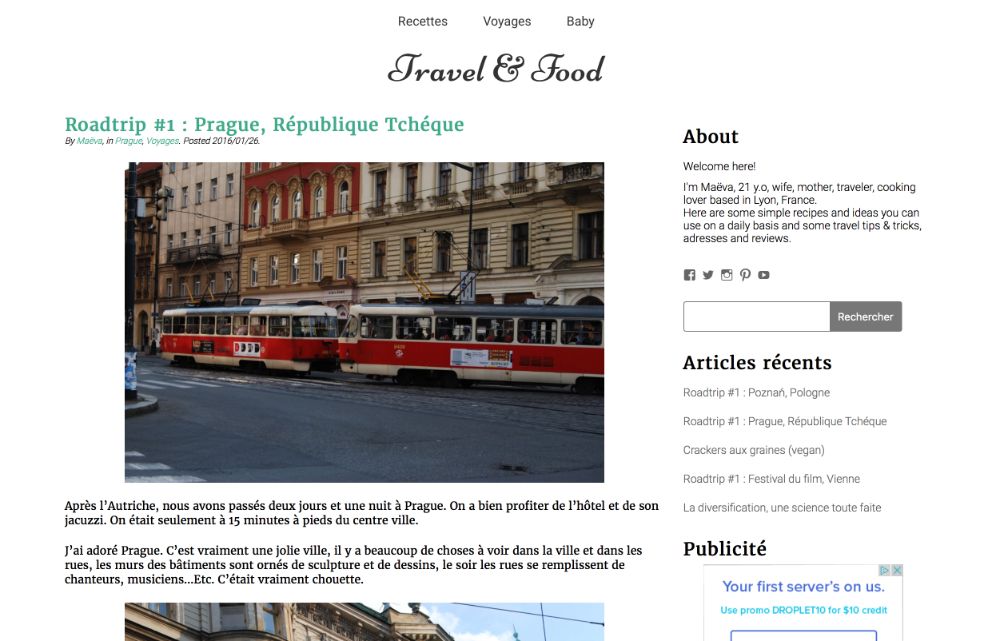 Join 100+ developers and entrepreneurs and get notified on every new content.
No spam ever. Unsubscribe in a single click at any time.
Si vous avez des questions ou des remarques/conseils, n'hésitez pas à laisser un commentaire plus bas ! Je serais ravis de vous lire. Et si vous aimez l'article, n'oubliez pas de le partager avec vos amis.