I get asked almost every day which setup I'm using at home. The page will be used as a list of products I use every day.
If you already follow me, you know I've written a post about it already, but I don't feel like a post is the best way to show my setup. The post grows old and gets lost in the blog's archives.
This list will be updated regularly, some references might get deleted or added, depending on what I use. If you like something, note that somewhere.
Moreover, I tried to make thing easy for you. When possible, I put the link to the article in the Amazon United States website and the Amazon France website.
If you're missing an info, please message on our Discord server! I'll add it here.
---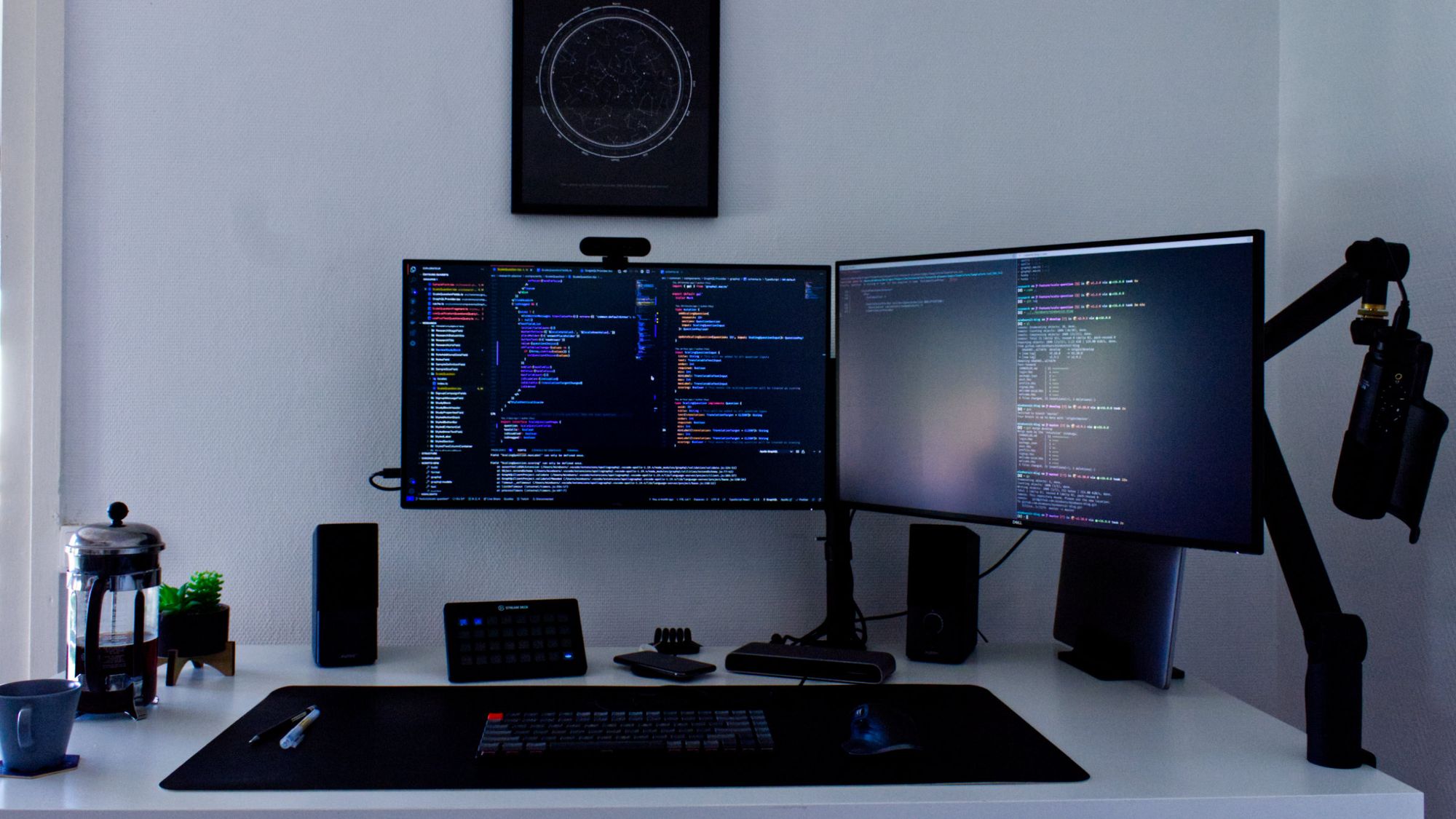 Desk Setup
Monitors
Computers
Keyboards & mouses
Cams
Sounds
Printers
Desk
Lights
Apps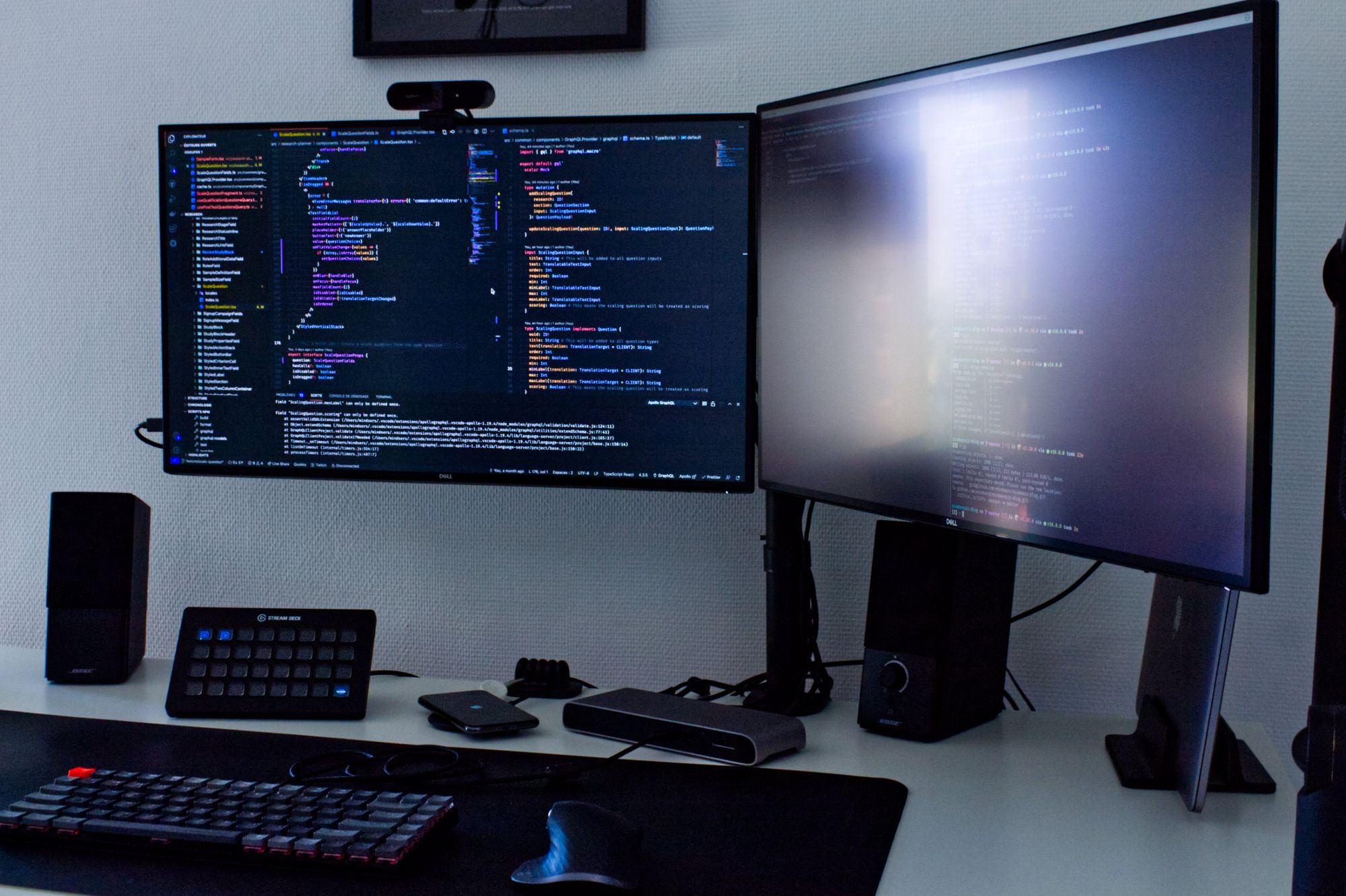 Coffee & Tea
As coffee machine I have:
I like exceptional and tasteful coffee, but for my day-to-day needs I like to alternate between: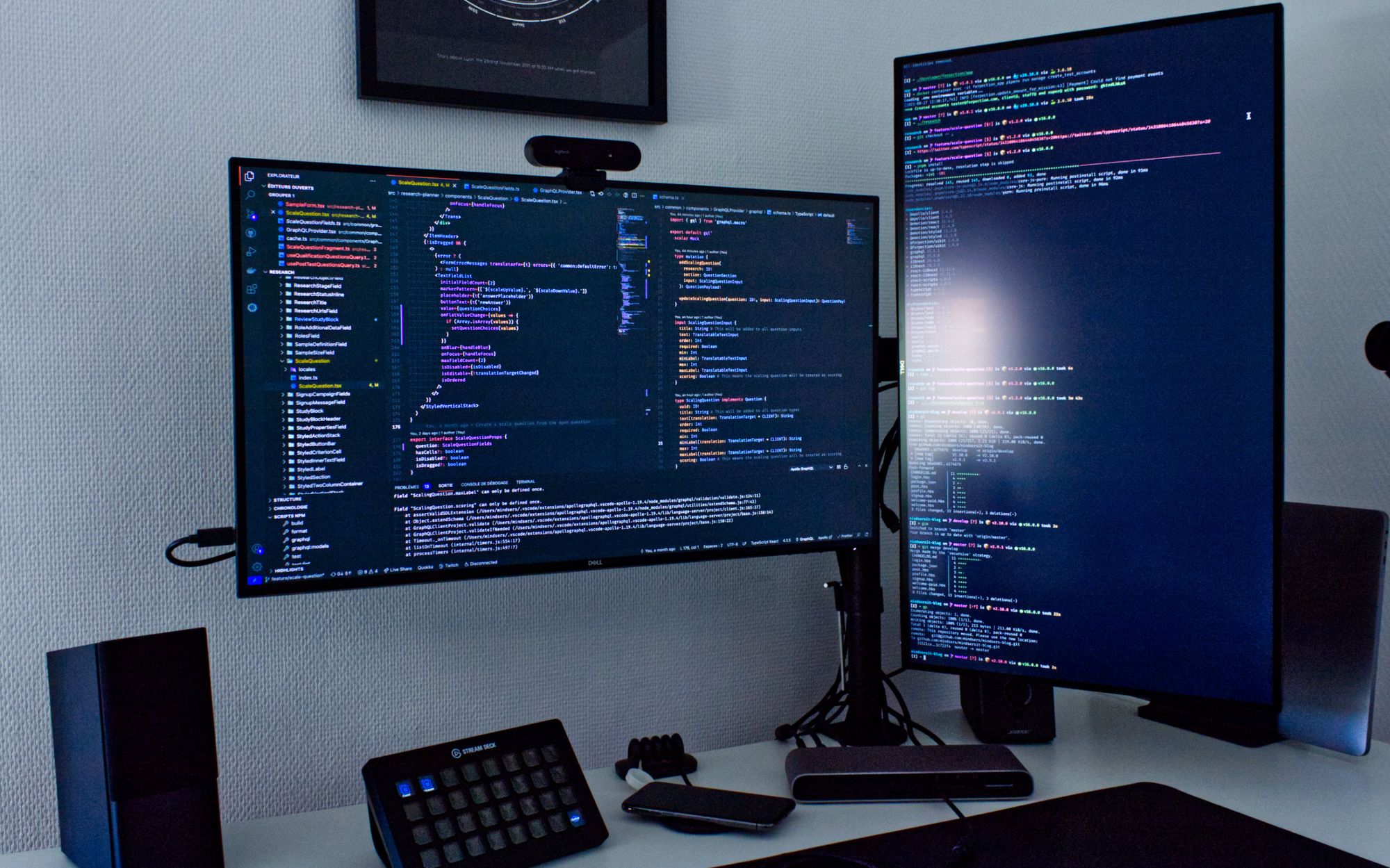 Other products